Mating Surface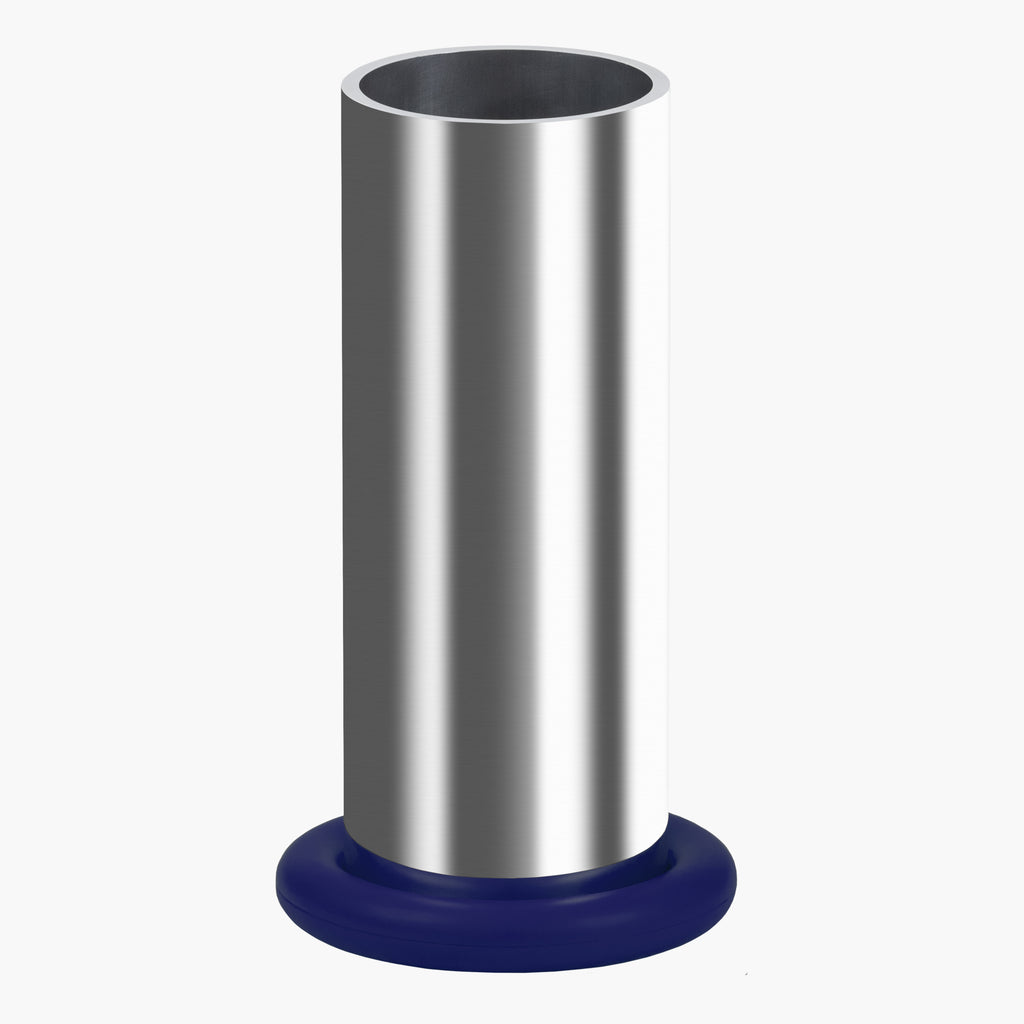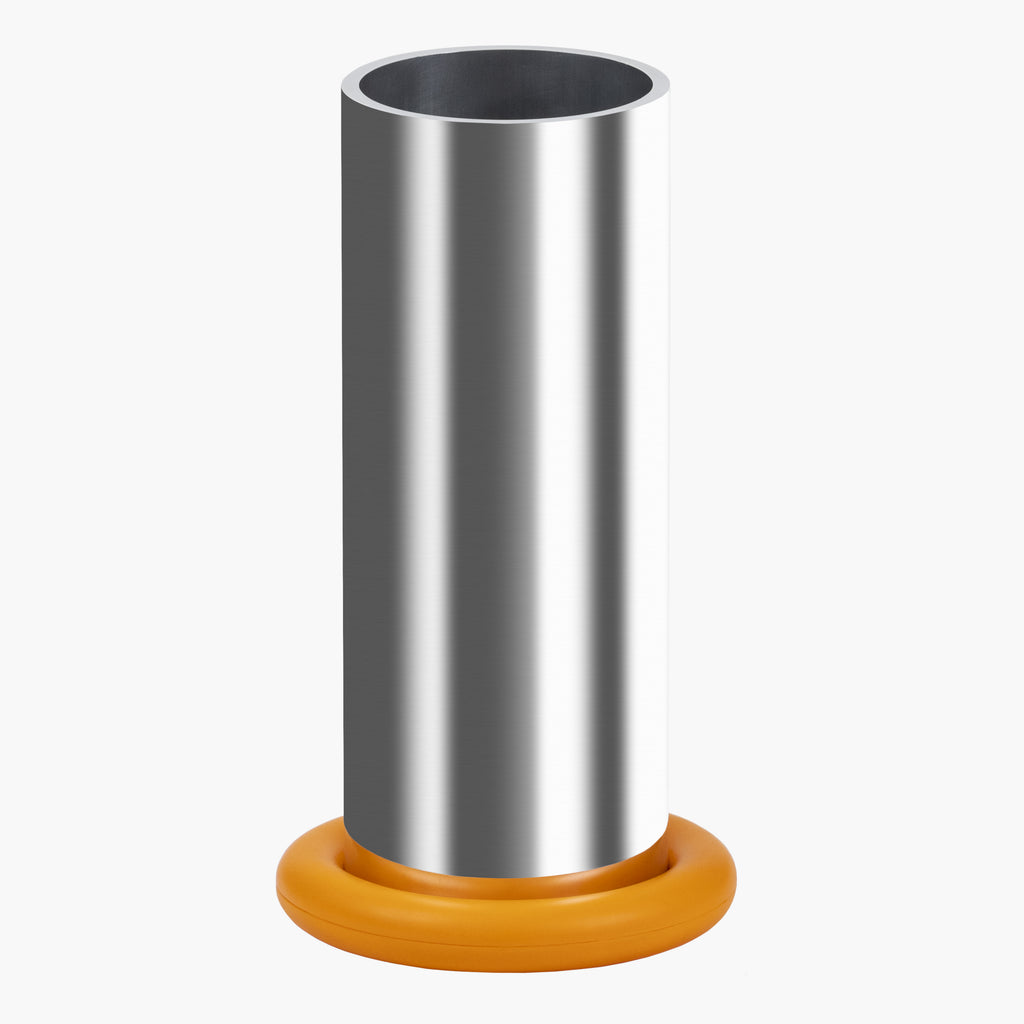 Designed by: Sam Stewart, 2022
Code: D2-SS-V
Product type: Vase
Product origin: Designed in New York, made in Italy
Dimensions: Tube: ∅ ext. 13 cm x H 23.5 cm - Rubber shoe: ∅ est. 13 cm x H 2 cm
Weight: 140 g
Features and materials: Tube: polished aluminum - Shoe: rubber
Finishes: Protective patina
The pot refers back to an engineering term "Mating surface" defined as "areas of one or more parts coming into contact with each other." In this case, an aluminum tube comes into contact with a rubber foot. It is both an industrial component taken out of context and simply a vase. The object can be intended as sculptural or functional to accommodate flowers of all seasons. The feet are a signature aesthetic of designer Sam Stewart, whose use of bold, round features highlights often overlooked aspects of objects and furniture. Sam finds inspiration by observing details in the world around him, particularly civic infrastructure and hardware types. Thus, discovering potential in a new context, he moves his observations into home furnishing applications.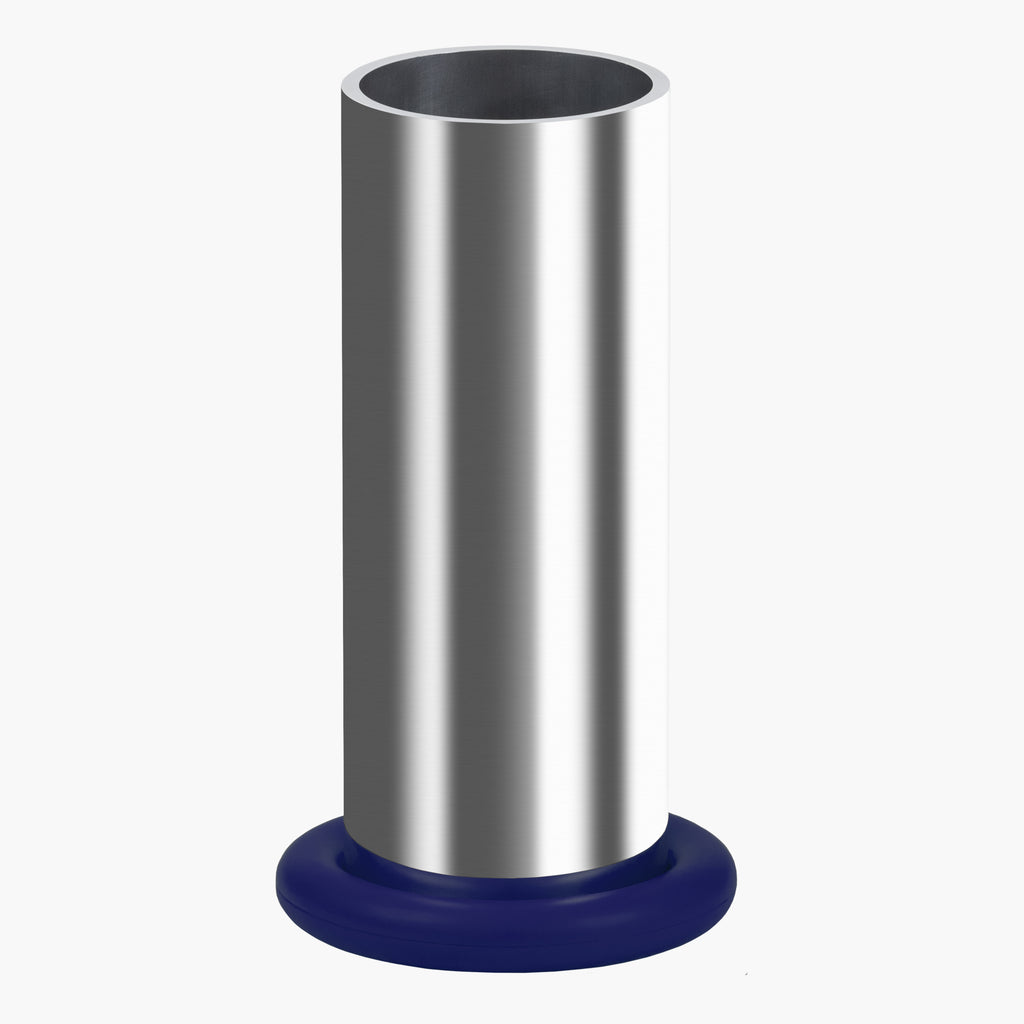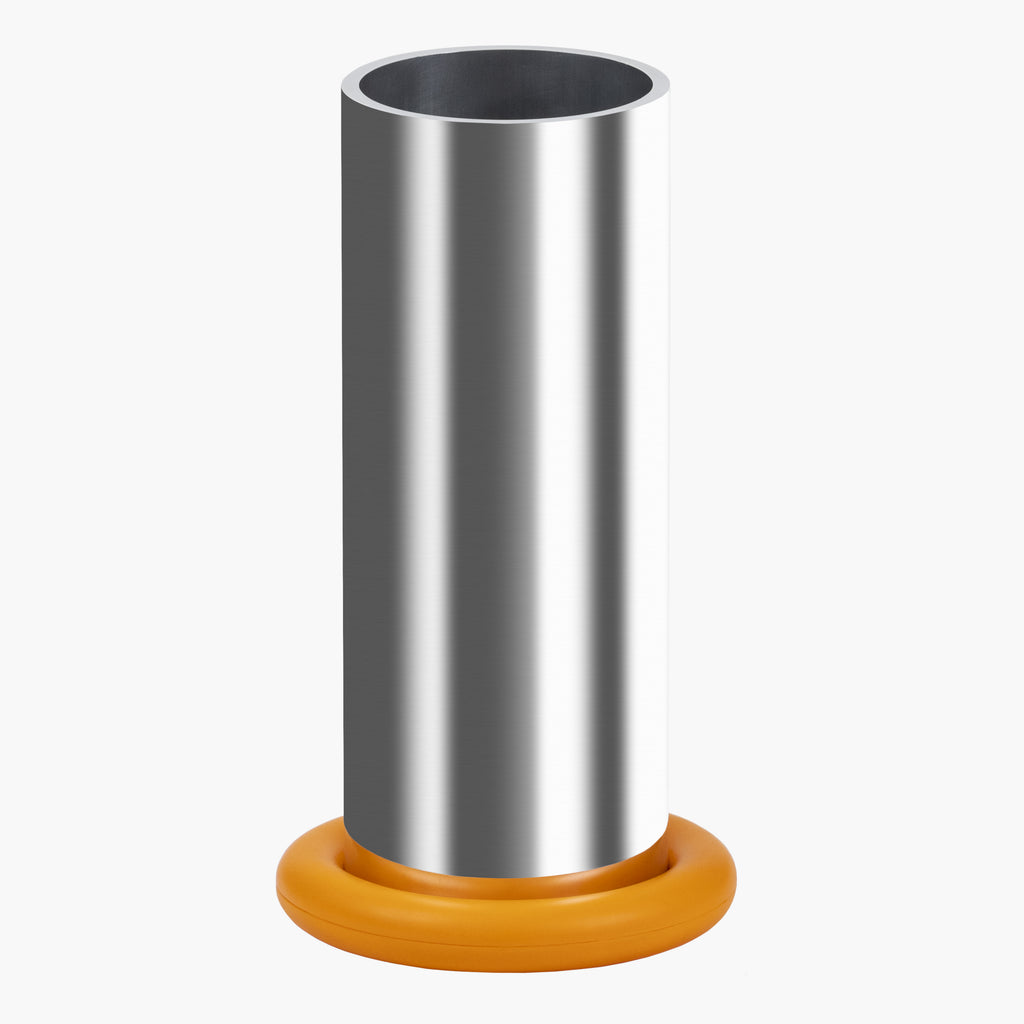 Another 3 random Vero products
Please note: As true handmade and crafted objects, Vero's products might present some imperfections and differences from one another; these are not flaws, but rather, distinctive and charming details that make each product unique.